Over the last few years, we've seen a significant downtick in the number of IPOs issued by companies, but will 2017 break that trend? So far this year we have seen five companies go public on a U.S. stock exchange, and today we saw the first tech IPO of the year with Snap, Inc.
Snap, Inc. is technology and social media company known for its mobile app Snapchat, which allows users to share photos and videos with friends for moments to hours before disappearing. Founded in July 2011, what began as a tech start-up garnered 23 active investors and raised around $2.6 billion in venture capital backing.
Now that Snap, Inc. has gone public with an IPO priced at $17 per share, ahead of the expected $14-$16 a share range, it's trickier to forecast its performance. Looking at some of Snap's numbers, investment attractiveness it likely to be in the eye of the beholder.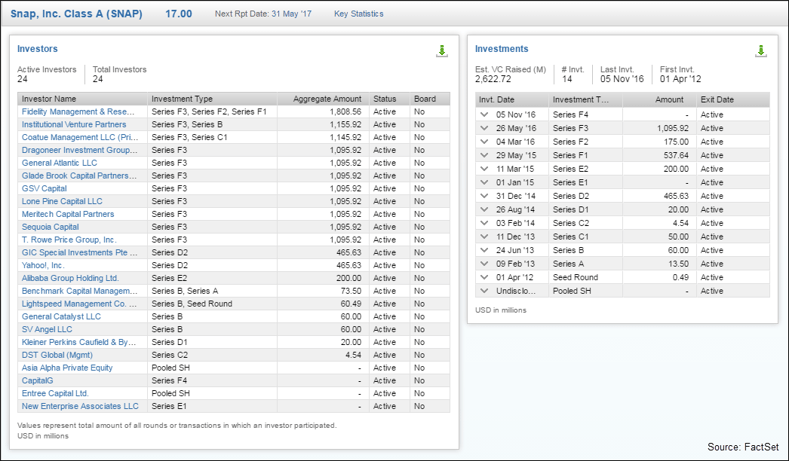 The company's year-over-year sales growth as well as its EBIT growth are certainly noteworthy. Snap's year-over-year sales growt