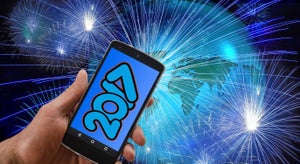 We are into the homestretch of 2016, and the markets have seen strong upside this year, benefiting from the domestic economy's resilience and the election of Donald Trump.
With just four sessions to go, the Dow Jones Industrial Average has been a up a solid 14.4 percent, the S&P 500 has risen 10.8 percent and the NASDAQ Composite is 9.1 percent higher — with all the three major averages trading off their all-time closing highs.
Among the ten S&P sectors, eight have been in the green. Old economy stocks such as energy, material, industrial, financial, utility and telecom are all up by double-digit percentages. Technology stocks are also up decently. However, the healthcare sector has taken a hit.
Though it is tough to replicate the performance of 2016, given the tougher comparisons and the uncertainty around policies amid the political leadership transition, Wall Street does see some opportunities that are compelling.
Here is a compilation of some top picks recommended by Wall Street analyst for the year 2017:
RBC Top Small- And Large-Cap Picks For 2017
Large-Cap Picks:
Small-Cap Pick:
Deutsche Bank's Top Bank Picks for 2017
The firm believes higher Fed rates in 2017 will boost net interest margin and earnings per share, although the same is expected to hit tangible book value/capital and may reduce buybacks.
Top Picks Among Regional Gaming Stocks
Deutsche Bank's Carlo Santarelli is favorably biased toward regional operators heading into 2017, given favorable macro-economic indicators and the potential for policy-related boosts to the regional gaming consumer.
RBC's Top Tech Picks For 2017
Large-Cap Picks:
Mid- And Small-Cap Picks:
Northland Securities' Top Pick For 2017
MKM Partners' Top Picks For 2017
Altria Is Wells Fargo's New Top Pick For 2017
Akamai: Oppenheimer's Top Mid-Cap Pick
Courtesy of Benzinga