Stan Druckenmiller recently elucidated: "Earnings don't move the overall market; it's the Federal Reserve Board… focus on the central banks and focus on the movement of liquidity… most people in the market are looking for earnings and conventional measures. It's liquidity that moves markets."
Even with the bond market's muted response to the Federal Reserve's plan to begin winding down its almost $4.3 trillion portfolio of mortgage and Treasury securities, there are plenty of reasons why the calm probably won't last.
Out of style for almost a decade, volatility may be on its way back if you take a closer look at the mechanics of the Treasury and mortgage markets. Despite the Fed's mantra of seeking to carry out its policy shift in a "gradual and predictable manner," analysts say the effects of ending the reinvestment of the proceeds from maturing securities will still be felt.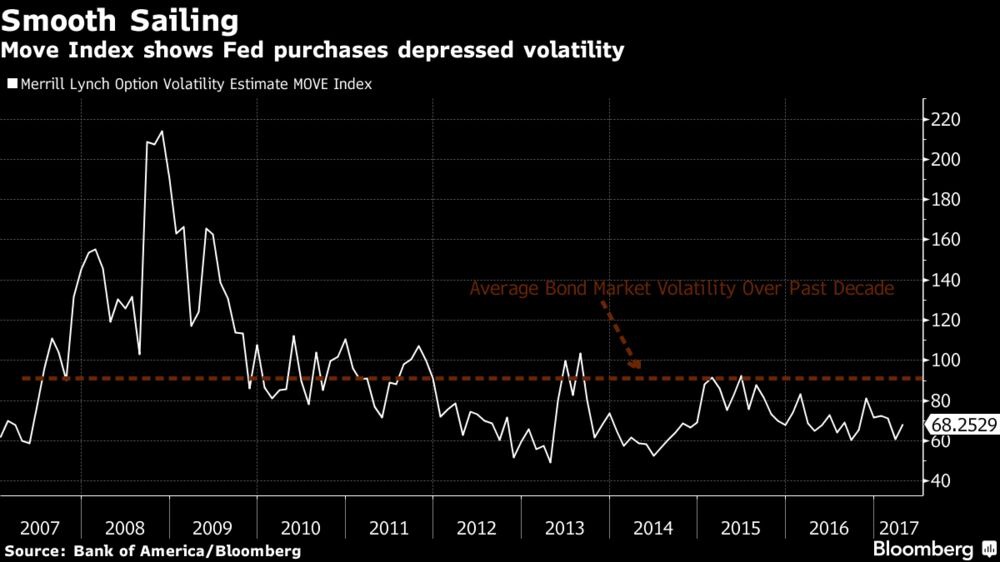 This is the "most highly anticipated event in central-bank history," said Walter Schmidt, senior vice p