From the bottom in late March of last year, the U.S. stock market was up nearly 75%. This was the best 12 month return ever recorded since 1950.
Nearly 96% of stocks in the overall U.S. stock market showed positive returns in that time.
It's highly like we will never experience a 12 month period of returns like that again in our lifetime. For all intents and purposes, the one year period following the bottom of the Corona Crash was the easiest environment in history to make money in the stock market.
If you think this type of market is normal, you're sorely mistaken. It's not always going to be this easy.
In fact, the stock market has already stopped being so easy in 2021. While the S&P 500 just hit its 26th new all-time high this year alone (including another new high at the close on Friday), a number of stocks are currently getting crushed.
And it's not just any stocks; it's many of the stocks retail investors flocked to last year following the crash: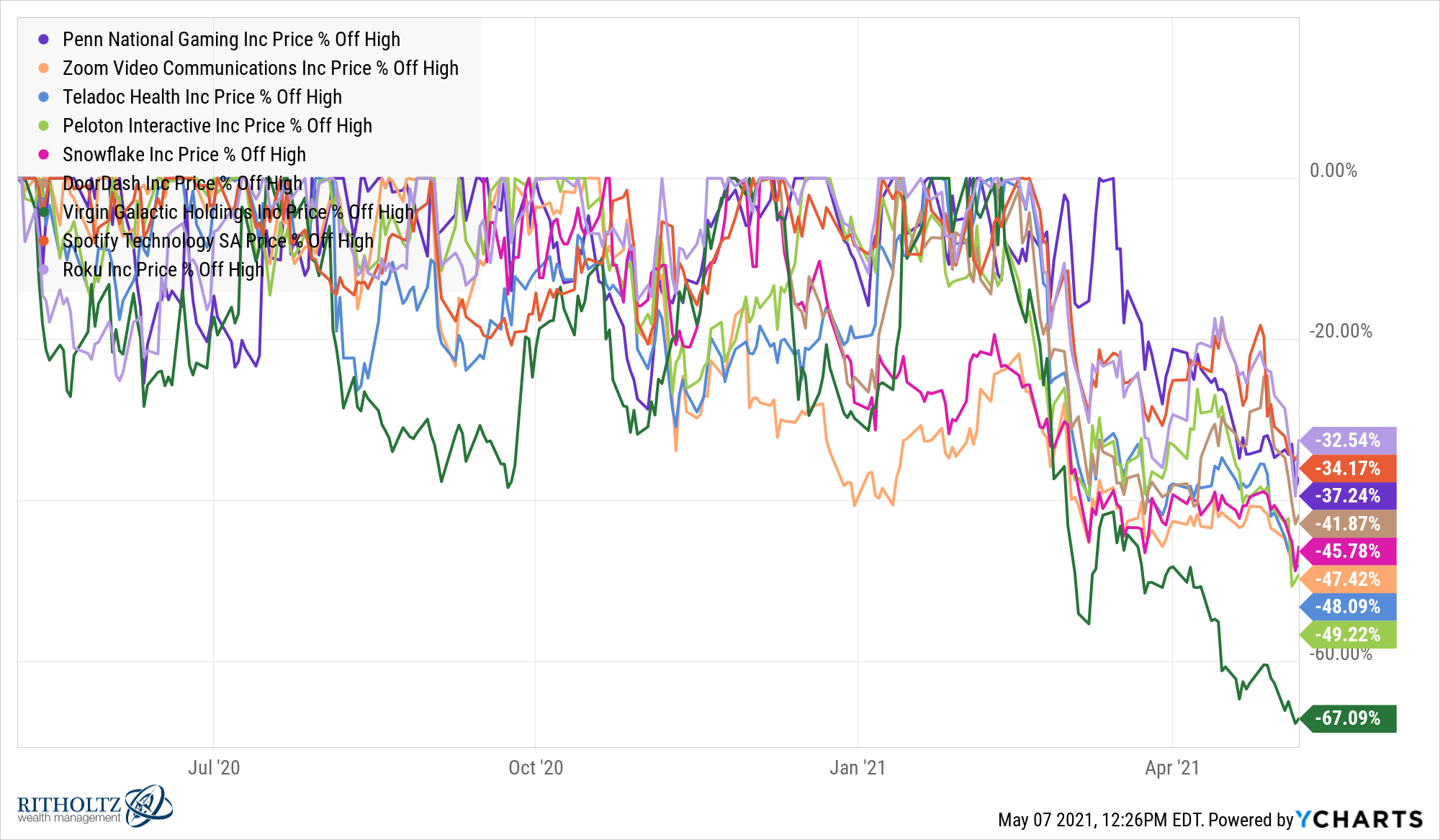 https://awealthofcommonsense.com