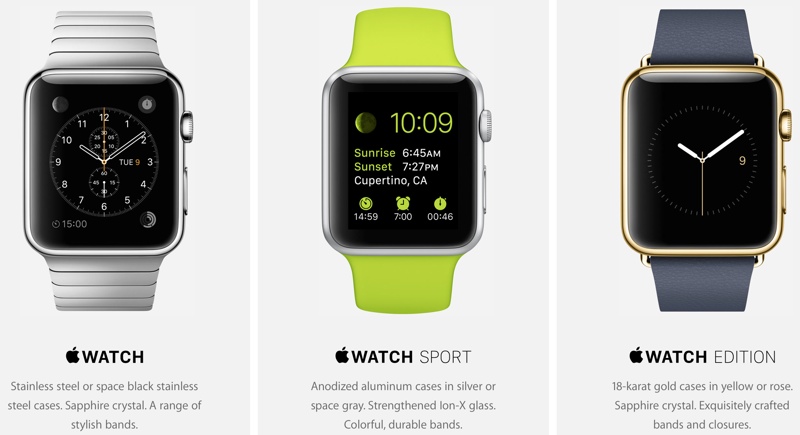 The jury's still out on Apples new watch launch, especially it's longer term demand and shortages due to two suppliers have already shown.  I thought though (thanks to SeekingAlpha) we could take a look at it's current suppliers:
iPhone/iPad combo chip supplier Broadcom (NASDAQ:BRCM) is providing a Wi-Fi/Bluetooth/NFC/FM radio combo chip for the Apple Watch (NASDAQ:AAPL), according to an ABI Research teardown of the Watch's S1 chip module. As expected, NXP supplies a complementary NFC controller.
The teardown also uncovered a 6-axis STMicroelectronics (NYSE:STM) motion sensor (accelerometer/gyproscope). There has been some debate about whether InvenSense (NYSE:INVN) will be a motion sensor supplier for the Watch, as it is for the iPhone 6.
Analog Devices (NASDAQ:ADI) supplies a touch controller IC. Barclays reported in March ADI had scored multiple design wins to enable Apple's Force Touch pressure-based response feature (supported by the Watch) on future iPhones/iPads.
IDT (NASDAQ:IDTI) supplies a wireless charging IC. The design win comes after Samsung opted to use a Texas Instruments charging IC within the Galaxy S6; IDC supplies a chip for the S6's charging pad. Dialog Semi (OTC:DLGNF) provides a power management chip.
SanDisk/Toshiba (NASDAQ:SNDK) supply an 8GB NAND flash chip, and Micron/Elpida (NASDAQ:MU) a 4Gb (512MB) SRAM chip. SRAM typically carries higher ASPs than DRAM for a given amount of capacity (it's also faster).
In the near-term (and perhaps longer), Watch volumes will likely amount to a small fraction of iPhone volumes - whereas Apple sold 192.7M iPhones in 2014, IDC forecasts 15.9M 2015 Watch shipments, and more bullish estimates are still generally in the ~20M range. However, strong growth is expected over the next several years, and the first-gen Watch serves as a valuable reference win when competing for other smartwatch/wearable designs.
It certainly cannot hurt to look at these names from a technical standpoint.  Whether it survives over the longer term, we shall see.  But buy on pullbacks near supports and limit your risks. Pick and choose wisely.