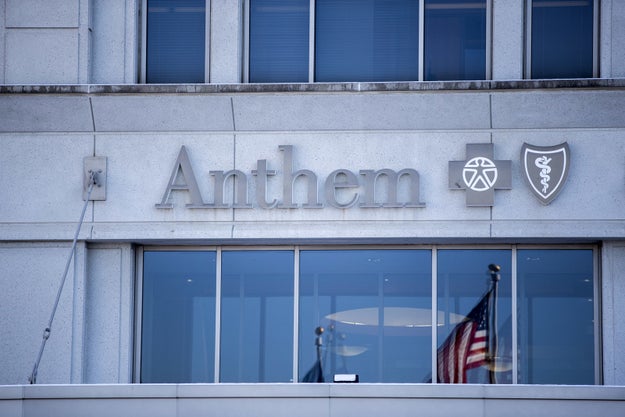 As the market partied this week, believing that Obamacare would be smashed and their premiums would revert back to lower levels, I sat and chuckled.  You're already spending money you haven't received in terms of lower premiums but there's always a price. Always. Already the "costs" of repealing ACA are being calculated and surprise surprise, it won't be free or easy.  In fact QZ ponders it will cost "us" Billions but let's examine the possibilities.  From BuzzFeed:
In the wake of Donald Trump's stunning victory Tuesday night, the only certainty for the American health care industry is the end of the Affordable Care Act, at least in its current form.
Everything else for the industry, however, is deeply uncertain. Supreme Court cases have jeopardized parts of Obamacare before, but with a Trump presidency, the industry is for the first time facing the real possibility of a drastic and abrupt repeal of the entire ACA — a scenario that some industry sources say insurance companies and hospitals are unprepared to deal with.
Though he has many ideological disagreements with Republican leaders, including on health care issues like Medicare subsidies, Trump and Congress are united in agreement that Obamacare must go, and quickly. Majority Leader Mitch McConnell told reporters on Wednesday that repeal of the law remained a top priority for the GOP-led Congress.
Many in the health care industry are hopeful that they can still have an influential seat at the table in the shaping of a new health care law — one that would allow them to preserve some of the key parts of the Affordable Care Act that they have spent six years building, and would give them enough time to craft new plans that will keep people insured.
But when the health care law was originally passed, Republicans raged against it for being a product of backroom deals with the insurance and pharmaceutical industries — the same kind of deals Trump consistently campaigned against.
So there remains a strong possibility that, in the face of enormous political pressure in the administration's early days, Trump and Congress could pursue a sudden, complete repeal, or something resembling one. In that scenario, the most pressing concern would be the immediate defunding of state health care exchanges, which would potentially remove 20 million people from insurance rolls. Abruptly ending the individual insurance mandate, too — something Trump has said he will do — could cause millions of people to end their insurance.
For insurance companies that participated heavily in Obamacare, a full repeal early in Trump's tenure would be a nightmare scenario, said the industry source, causing a sudden and dramatic loss of revenue.
"I'm not sure that they're ready for the full repeal," said a senior health care industry official of insurers like Blue Cross Blue Shield and Anthem, who have invested heavily in the ACA. "They totally changed their business model" for the ACA, the official said.
An ACA repeal would come with some substantial tax breaks for insurers and pharmaceutical companies, which have been paying into the ACA. And drug companies will likely be able to continue their practice of raising prices on drugs they own, something that was not likely to continue under a Clinton administration — a fact that sent pharmaceutical stocks rising sharply Wednesday in the wake of Trump's election.
But a large number of people losing or leaving their insurance could also cost pharmaceutical companies revenue as people become unable to afford medications, and would drive up costs for hospitals.
Under the ACA, "more people were able to pay hospital bills through insurance," said Benjamin Isgur, the leader of PwC's Health Research Institute. "If people become uninsured and there's no state funding to make up for that, you have hospitals providing services with no payment."
As of now, Trump doesn't have the congressional majority he would need in the Senate to quickly dispatch the entire ACA, and in the past, with the law under threat in the Supreme Court, Republicans have signaled some willingness to work on a slower transition that preserves some parts of the law.
Though the industry is "hyper-focused" on the possibility of an ACA repeal, Isgur said, "We don't know exactly how repeal would be defined."
But even the more muted scenario of a partial rollback — one where the dismantling of the health care law plays out over a matter of months, or years — could be troublesome for the industry.
"Even with all the problems with the ACA, there was still a fair amount of certainty baked in," said the senior industry official. "When it comes to insurance companies, there's a big question of what this practically means. That's the thing that's most concerning."
Outside of declaring his intent to repeal the ACA, Trump has provided relatively few details about what health care would look like under his presidency. Many expect him to focus on "free market" reforms like more transparent pricing, creating health care savings accounts, and allowing the sale of insurance across state lines. But he has also said he intends to expand Medicaid to make up for a loss of coverage under the ACA, something that is deeply at odds with many conservatives' viewpoints.
Health care stocks have been the worst-performing sector in the S&P 500 so far this year, facing huge uncertainty in the face of controversies over drug prices and troubles with Obamacare.